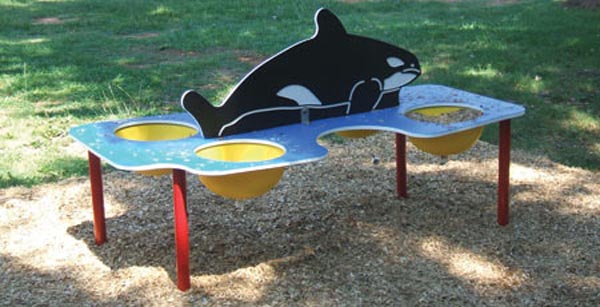 WHALE SAND AND WATER TABLE
TITLE: WHALE SAND AND WATER TABLE

WEIGHT: 130 LBS

SIZE: 36' X 72' X 30

AGE: 2-5 YEARS OLD

ITEM#: SWT

PRICE: $1,723.00

DESCRIPTION:
Sand and water tables encourage exploration outdoors. By filling the brightly colored bowls with sand, water and more; children can explore various textures while learning units of measure. Constructed of UV stabilized polyethylene, each bowl is complete with a drain for easy cleaning.